An auditor could be sued for his / her misconduct. In terms of USCPA exam, I have to remember various possible cases for this topic. I made a summary note so that I can review the possible cases at a glance.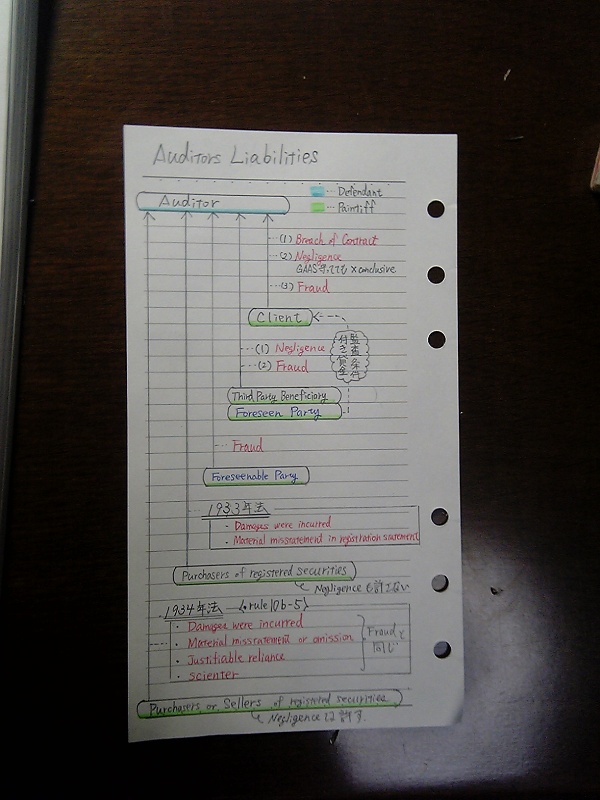 It's 0:20 a.m. now. I'm going to bed now and will wake up at 3:00 a.m.. It's definitely tough but I have to do this; I owe this liability because I had been neglect with my USCPA exam preparation for a long time before and now I have no time to waste any more. (By the way, "Negligence" cannot be considered a good excuse in Federal Securities Act of 1933.)
Don't give in to your own weakness, nn!