I took my family out to enjoy the air of Christmas in the town.
We walked from around Azabu area to Roppongi area.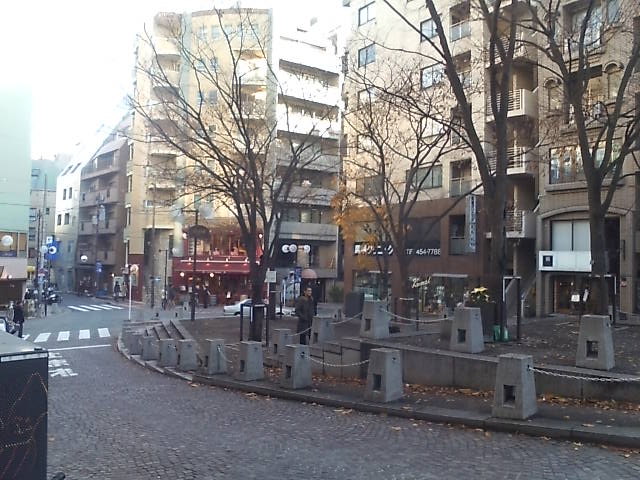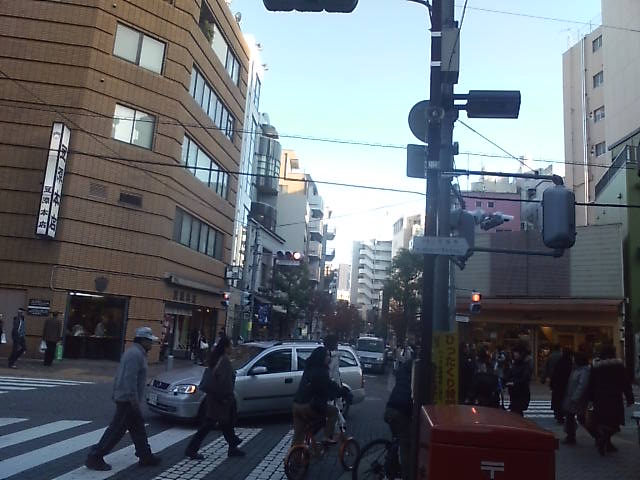 Many foreign country embassies were established here and there and a lot of foreign people were walking on the streets. It was such an exotic area!
In Azabu, we visited a traditional Japanese bean cracker store and enjoyed shopping there.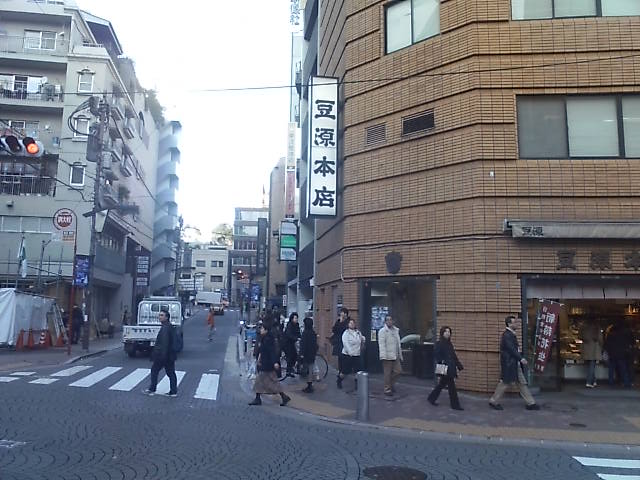 Next to the bean cracker store was a famous Taiyaki shop.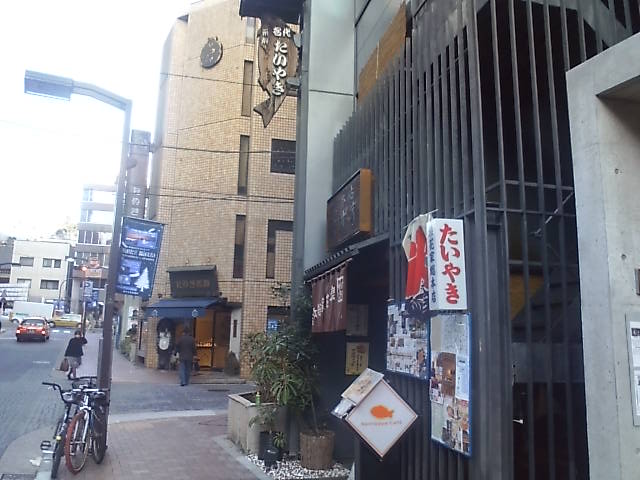 Taiyaki is a fish-formed cake filled with bean paste jam.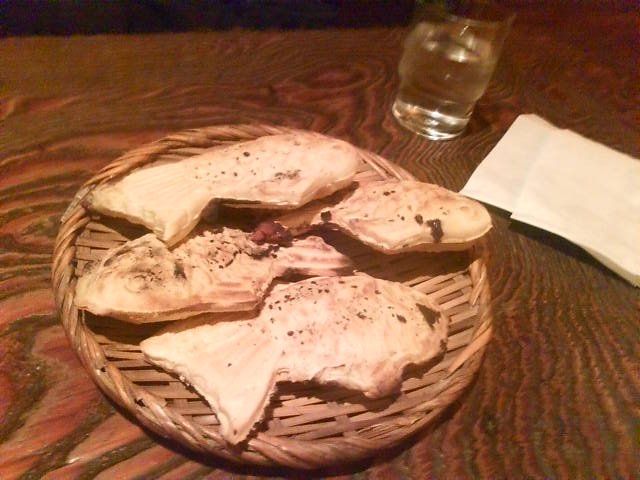 The taste was very nice, of course.
After enjoying such a unique cityscape of Azabu, we moved further to Roppongi, and we were welcomed by Roppongi hills tower.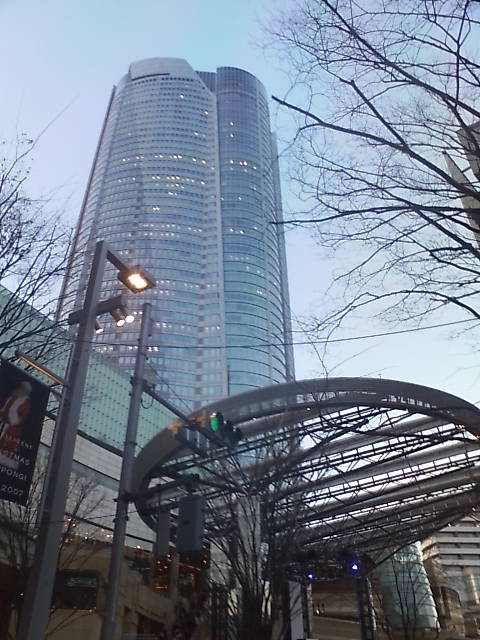 A painter was playing performance at the foot of Roppongi hills gate tower.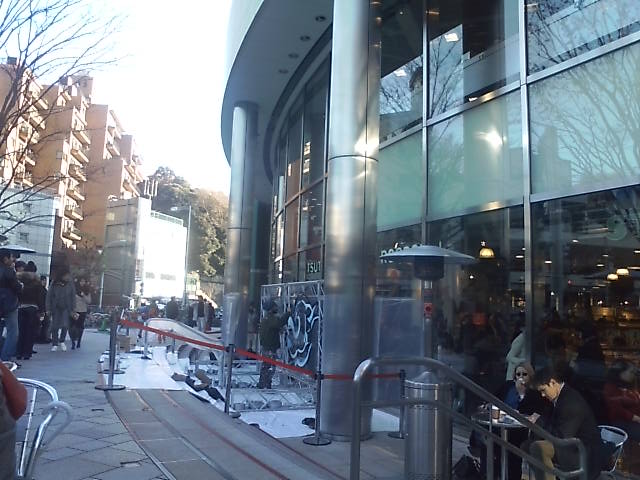 In the nearby performance hall, a little group of choir was singing a series of carol in front of such a huge audience and we enjoyed it for half an hour with other passer-bys.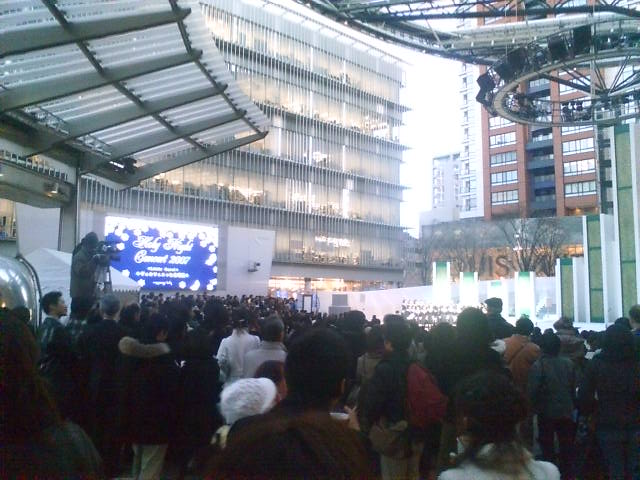 By the time we were leaving Roppongi, it was getting dark and we enjoyed the illuminated beauty of Tokyo tower.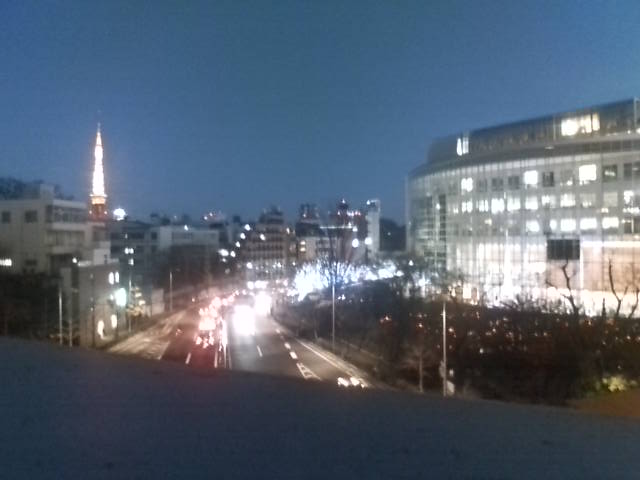 The end of today's one-day trip was finished with a dinner at a French restaurant.
The dishes cooked by a French chef were very delicious. Inside the restaurant was a little dark and a candle on our table gently lit up the dishes. The restaurant was three-star ranked one. I can hardly afford such a restaurant. But I chose it to show my gratitude to my wife for her everyday support. It might have been a bit too lavish. I have to pray God's forgiveness; it may well be forgiven in the Christmas season.