I cleared up the mess in the drawer. Old documents, trash-like notes, unreadable memos…
Then I found these sheets of paper from the bottom of a drawer.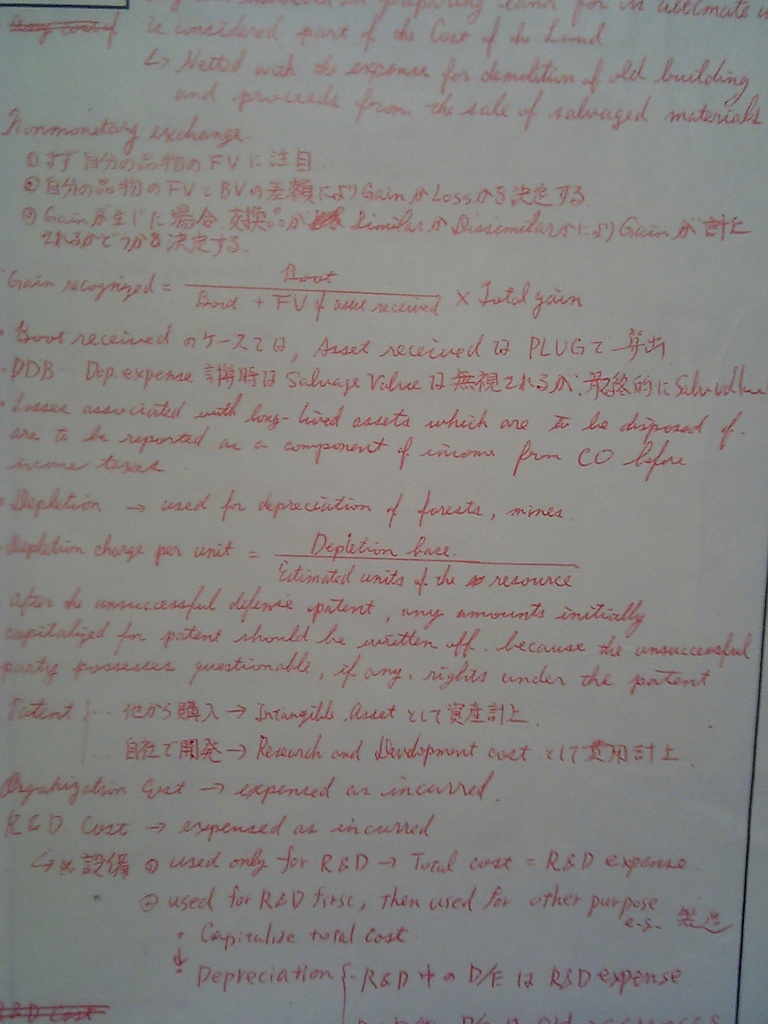 A clinical card describing the symptom of a client? No, actually it is a part of my study memo.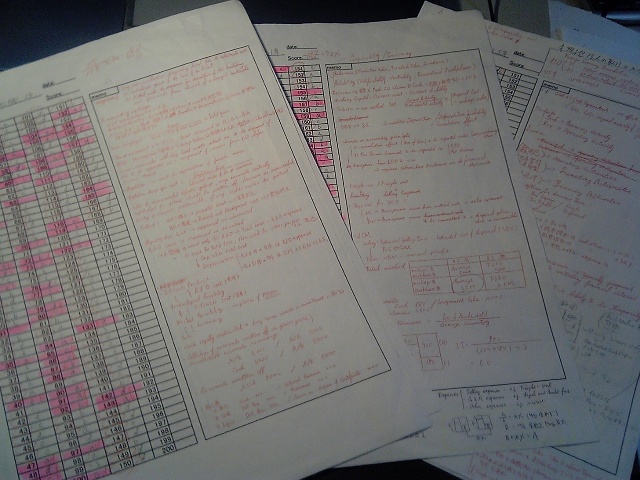 I had made the above form and used it when I was doing as many as 150 MCQs in a day. I cannot remember how I did that many questions in a day. I think I'm lax now…
I love making notes & memos, because reading them again much later on makes me feel very nostalgic. When I encounter them again, I feel as if I were talking to
myself in the past
; so it's like a time machine or a letter from younger me!
Well, tonight I will read through them again, talking with "nn in the past," and challenge the mock exam of FAR tomorrow! (But my handwriting in memo is mess! Can I read it myself? )