Monday, February 12, 2006
【4:00】
Good morning!
Wwwwww, it's very chilly in the morning!!
Last night I went over AUD (engagement / planning) till 1:00 a.m. I'm reconfirming my understanding by making some notes as the one below.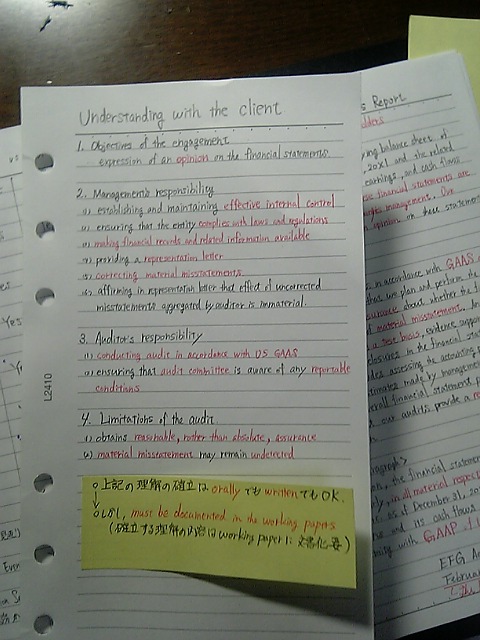 I had preferred typing on the WORD application software rather than handwriting on a sheet of paper, because I have to rewrite notes when I want to insert some lines later on, which is very easy when you do it on the PC.
But yesterday I noticed that I can solve the above problem by using Post-it, a slip of sticky notes. See the picture above. I put the Post-it there because I thought I might add some lines later. If I actually do it later, I can displace the Post-it memo several lines below and can add some new lines in between! I'm happy to find this method!
Today I'm going to join in a 3 hours (very official) meeting. I wish I wouldn't catnap in the thick of the meeting….