←Click here if you liked today's diary. Thank you.
赤字は、「おかしいよ/間違ってるよ」とご指摘を頂いて加筆・修正した部分です。中国語は初級レベル、英語もノンネイティブ受験英語のnnです。こうした指摘、大大大歓迎です。これからも、是非、いろいろ教えてください!
m(_ _)m
我昨晚被拉去喝酒。 / 我昨晚被约去喝酒。
(Last night I was asked by the coworkers to come with them to have a drink.)
Seven glasses of plum wine, or 梅酒, was enough to make me drunk.
Arriving home with a drunken head, I found the ethics textbook had arrived.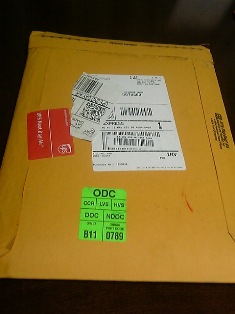 I was getting excited opening the envelope because it was for the first time for me to actually receive the good that I ordered on the internet.
Waku, waku. (not WACC, WACC)
请看这本书。(Look! This is the book I ordered.)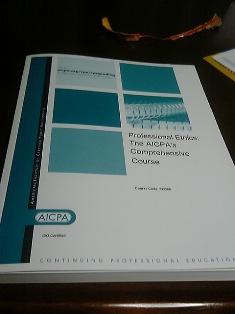 全书共有三百页 (含有100个问题的考试页)。
(It has approximately 300 pages, including an exam of 100 questions.)
It's a kind of correspondence course.
After I finish reading the textbook and succeed in the following exam with higher than 90% accuracy, I will be entitled to receive a sheet of CERTIFICATE from the board of accountancy of Delaware.
The book was much thinner than I thought it would be.
这本书用的文字比Wiley用的文字非常大!
(Besides, the size of the letters is much larger than the one used in Wiley. )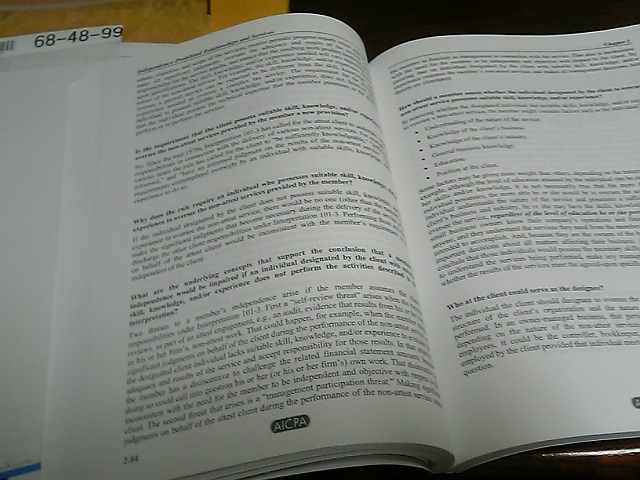 昨晚, 醉汉nn熟记了二十个汉语词, 看了这本书四十页。
(Last night, I memorized 20 Chinese words, and read 40 pages of the ethics textbook.)
So, maybe I could say I achieved the daily quota (ノルマ) of the day!
・・・翌日まで記憶が残っていればの話ですが。。。
----memo-----
被 bei •••make the following verb passive
约 yue 1 invite